Uses
To stimulate growth in plants that are unable to obtain sufficient nutrition through their roots. There could be a number of reasons for this: e.g poor mineralisation of nutrients due to cold or wet conditions, compaction, soil deficiencies or root disease.
Tip Top Turbo can be viewed as a "tonic" to help crops through periods of slow growth.
Benefits
Easy to use liquid formulation.
Rapid crop response following application.
Gentle, non-scorching formulation.
Suitable for a very wide range of agricultural, horticultural and amenity crops.
Nitrogen balanced formulation for effective uptake.
Contains plant-origin amino acids for rapid uptake and assimilation.
Contains Humic acids for improved utilization of nutrients.
Contains Seaweed extracts to stimulate growth.
Balanced level of chelated micronutrients for efficient feeding and stable mixing.
Mixes with most other agricultural chemicals.
Composition
Pack Size
Standard pack is a 10 litre jerry can but other packs can be available upon request.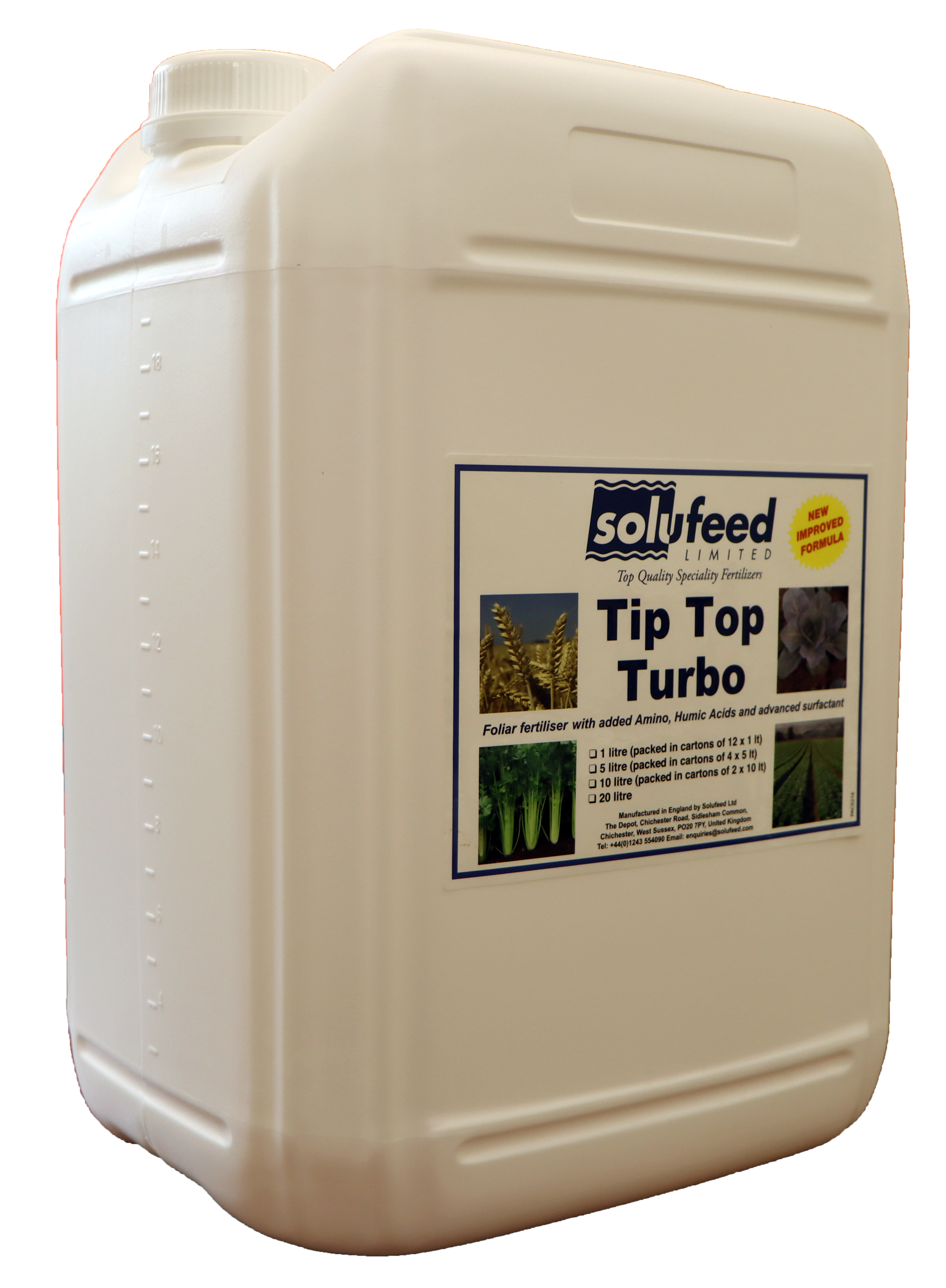 Downloads
Tip Top Turbo Technical Data Sheet
Any questions, please get in touch.
Contact Us