Not-hazardous-for-transport variants of established acidic fertilizers for use in hard water
Vigil v.2 and Fleury v.2
Uses
Highly effective soluble fertilizers especially recommended for problematic hard waters where the performance ordinary products may be adversely affected.
Original Superior products sold successfully for 11 years but were classified as hazardous for transport and this made them difficult to distribute. These v.2 products are not classified as hazardous for transport, but retain their acidifying capability, contain no urea and have a very similar analysis to the original products.
Note that unlike the original products, these v.2 products cannot be mixed with calcium nitrate in the same stock tank.
Benefits
Mostly nitrate nitrogen for immediate availability.
Zero ureic nitrogen - suitable for a wide range of crops and growing media.
Acidic formulation:
Will reduce water pH for growers with hard water.
Rapidly and completely soluble.
Fully chelated balanced mix of trace elements.
Suitable for a wide range of crops from pot plants to soft fruit.
Made exclusively by Solufeed using the unique Pekacid™ raw material.
Low hazard in use, handling and storage.
Composition
Pack Size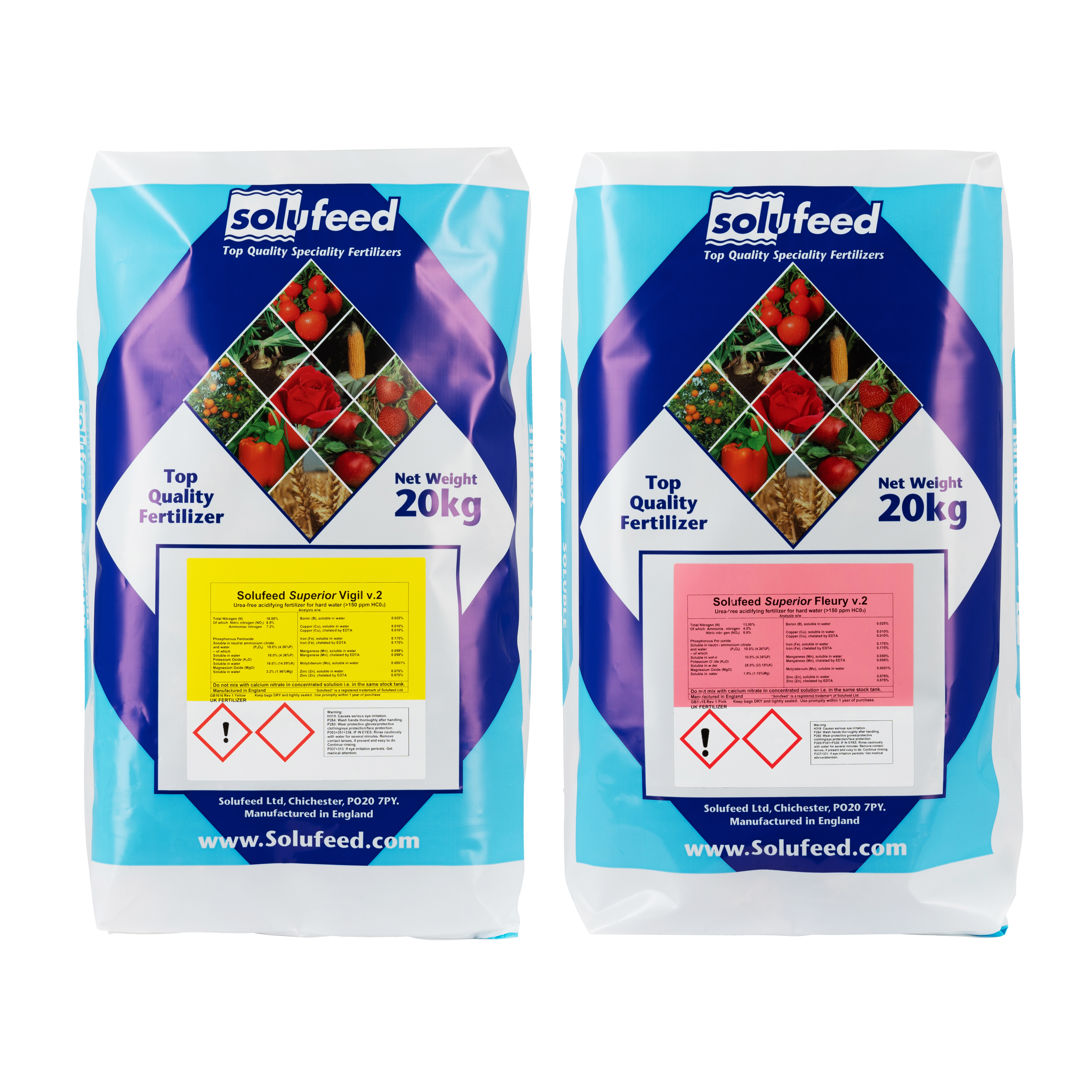 Buy Online
Downloads
Superior Vigil V.2 And Fleury V.2 Technical Data Sheet
Any questions, please get in touch.
Contact Us