Uses
A growth promoter for agricultural and horticultural crops to maximise yields, quality and profitability.
Recommended for foliar application.
Benefits
Solufeed Genie Gold is a carefully formulated solution containing extracts from the seaweed Ascophyllum nodosum, generally regarded as the best source of plant growth stimulant.  Also contains complimentary nitrogen, phosphorus and potassium to bolster plant nutrient levels during periods of rapid growth
When applied correctly to an actively growing crop, Solufeed Genie Gold increases the natural growth regulator such as cytokinin levels and activity thereby stimulating increased metabolic activity.  Consequently, important processes such as nitrogen assimilation and carbohydrate formation are improved.  Plant growth, yields and quality are thereby optimised.
Composition
Solufeed Genie Gold is liquid containing water-soluble extracts of Ascophyllum nodosum including cytokinins, gibberellins and auxins together with nitrogen, phosphorus and potassium.
Analysis (nutrients)
| | |
| --- | --- |
|   |   |
| Total nitrogen | 5.90% |
| Nitrate nitrogen | 1.10% |
| Ammoniacal  nitrogen | 1.30% |
| Ureic nitrogen | 3.50% |
| Phosphorus pentoxide soluble in water | 5.80% |
| Potassium oxide soluble in water | 8.40% |
Pack Size
5, 10 and 20 litres.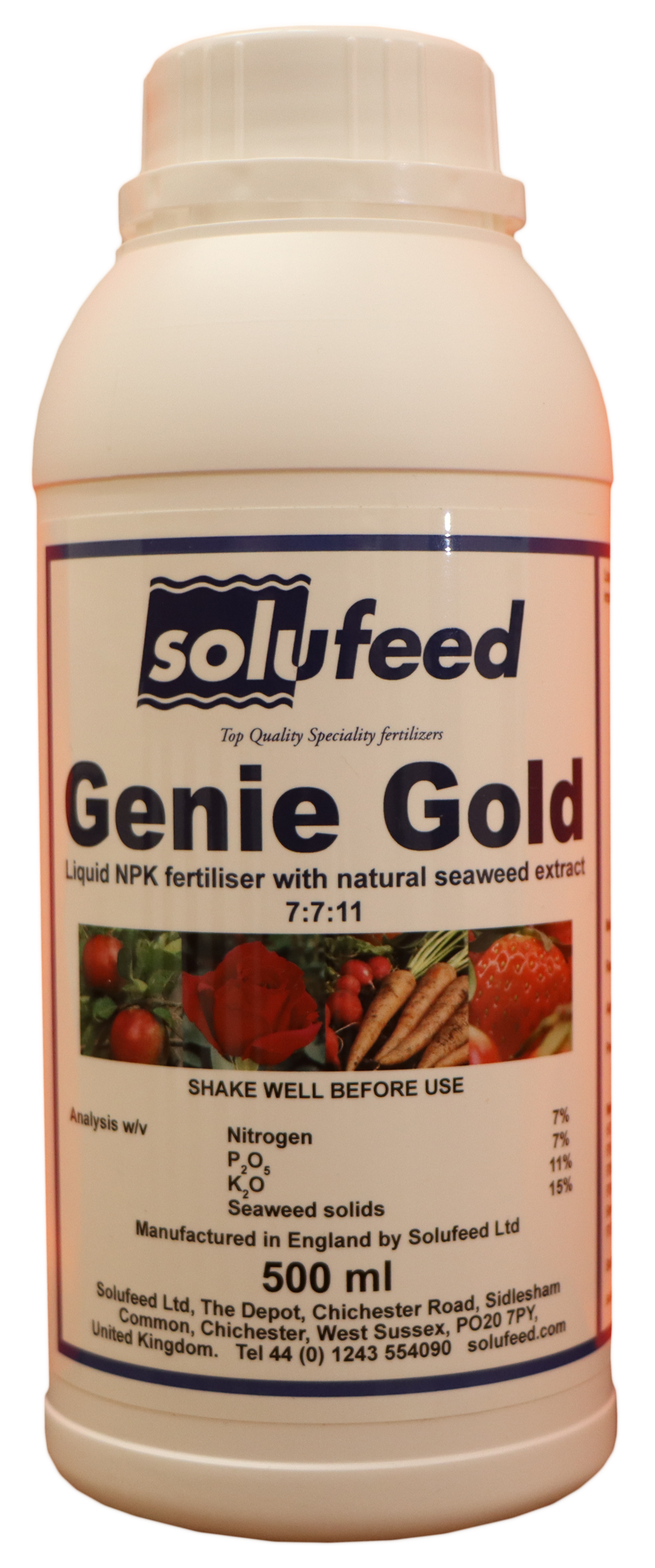 Buy Online
Downloads
Genie Gold Technical Data Sheet
Any questions, please get in touch.
Contact Us