Uses
An iron micronutrient source for hydroponics, liquid feed solutions and soilless growing media
Benefits
Solufeed Fe 6.0 DTPA-L is a highly stable top quality chelated iron fertiliser based on the ferric ammonium DTPA.
More stable than Fe EDTA at higher pH's.
Sodium free formulation - ideal for recirculating systems.
Supplied as an easy to use liquid .
Compatible with soluble phosphates thereby remaining effective in hydroponics and  liquid feed systems.
Composition
Liquid formulation of ferric sodium diethylenetriamine penta acetate (Fe DTPA) containing:
Water soluble Fe: 6.0%
Fe chelated by DTPA: min 5.7%
Practical pH stability range: 4 – 7.5 (in aqueous solution).
Pack Size
20 litre drums, 200 litre drums and 1,000 litre IBCs.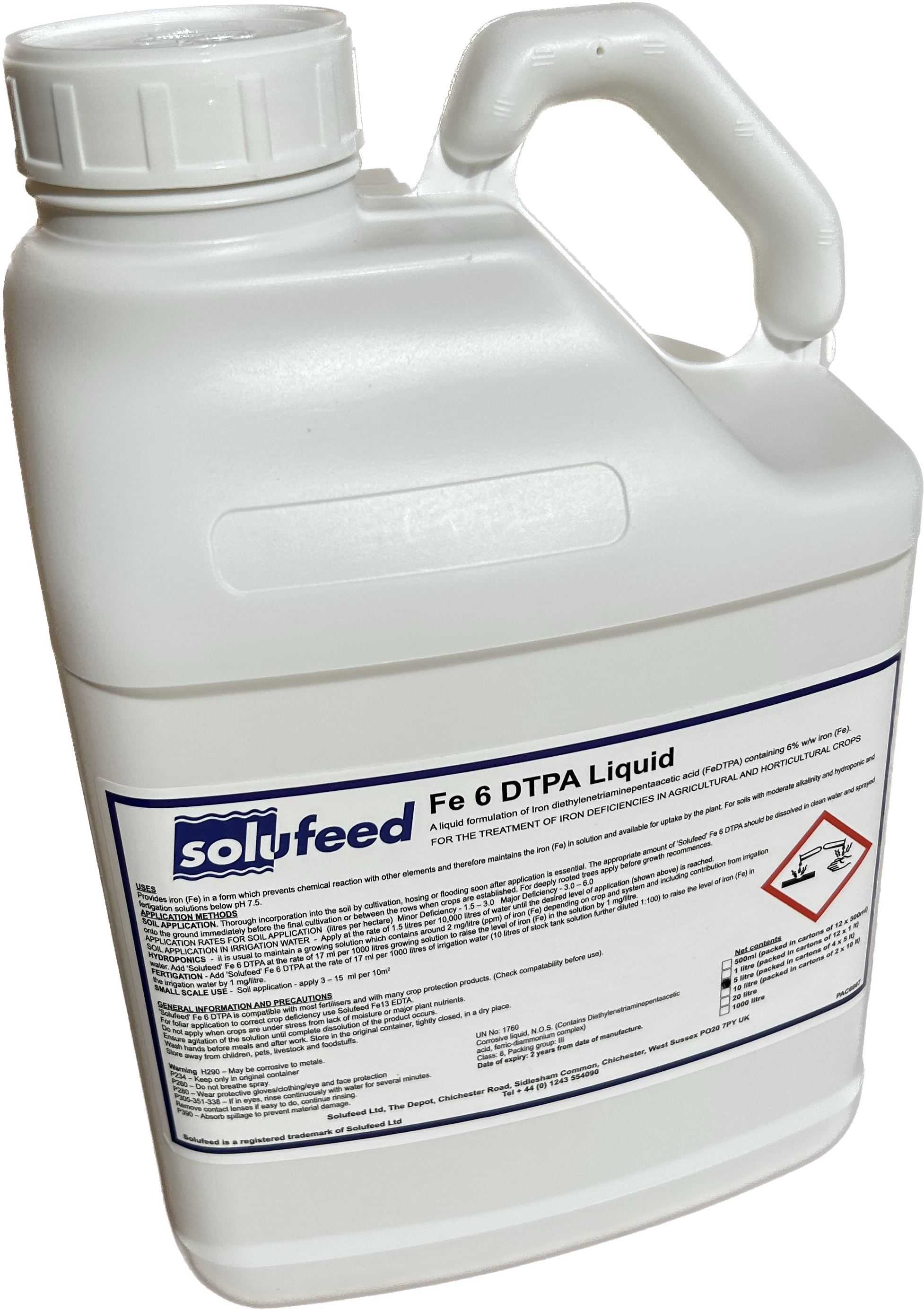 Buy Online
Downloads
Fe 6 DTPA L Technical Data Sheet
Any questions, please get in touch.
Contact Us