Uses
To prevent and correct iron deficiency in most, horticultural, ornamental and arable crops growing in soils of adversely high pH.
Especially useful in high value cropping systems where absolute confidence in product efficacy is essential.
Recommended for soil application either directly or preferably via fertigation systems.
Benefits
Solufeed Fe 6.0 EDDHA Premium is a top quality chelated iron fertilizer containing 4.8% Fe as ortho-ortho Fe EDDHA
More stable than Fe EDTA, Fe DTPA and lower grades of Fe EDDHA at higher soil pH's and calcium carbonate content.
Supplied as dustless, free flowing rapidly soluble microgranules.
Compatible with soluble phosphates thereby remaining effective in hydroponics and liquid feed systems.
Composition
A spray agglomerated microgranule formulation of Sodium ferric ethylenediamine bis-(2-hydroxyphenyl acetate) (Fe EDDHA Na) containing:
Water soluble Fe: 6.00%
Fe chelated by EDDHA: 5.70% minimum
Fe chelates by o-o EDDHA 4.80%
Practical pH stability range: 4 – 9 (in aqueous solution)
Pack Size
10 x 1 kg cartons, 25 kg polythene-lined cartons.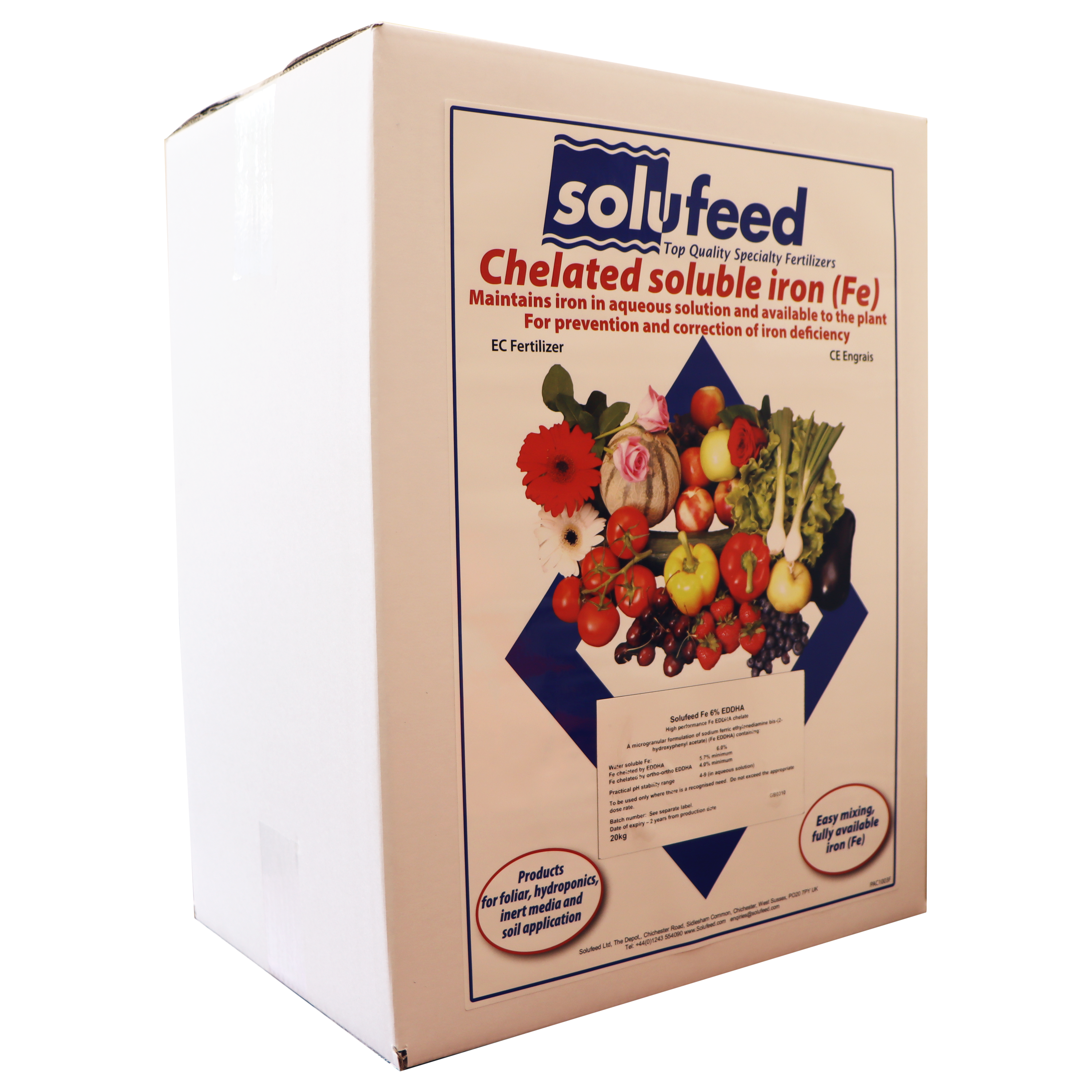 Downloads
Fe 6 EDDHA Premium Technical Data Sheet
Any questions, please get in touch.
Contact Us