A Garlic Barrier product.
Uses
Applied in a programme Anthyllis creates conditions conducive to healthy plant growth mitigating the negative effects of stress. Suitable for all crops including those grown to organic standards. 
Benefits
Suitable for most crops
No chemical setback
No taints
Odourless within minutes of application
No harvest interval
Biodegradable
Safe to use, kind to the environment
Harmless to bees 
Composition
Composition Anthyllis is a concentrated formulation containing high-quality garlic and extract, it is rich in selenium and sulphur.
Pack Size
1 and 5 litre containers.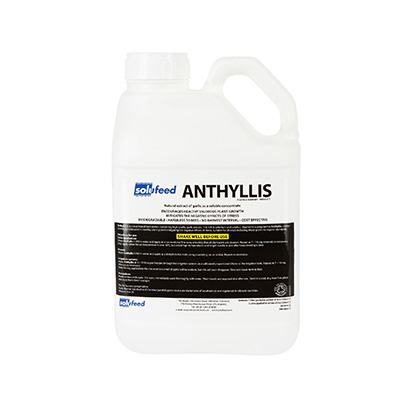 Buy Online
Downloads
Anthyllis Technical Data Sheet
Any questions, please get in touch.
Contact Us