Solufeed Amigo contains amino acids of plant origin which are easily assimilated by crops.  Eases the requirement for amino acid production within the plant which reduces demands on plant metabolism.  This leads to reduced stress and improved growth  Plant sugars and soluble nutrients increase chlorophyll production.  Added fulvic acid improves effectiveness.
Uses
Solufeed Amigo is a performance enhancer for a wide range of agricultural mand horticultural crops, including salads, soft, top and bush fruit, brassicas and root crops.  Also suitable for amenity turf.
Recommended for foliar application and can be used as a routine treatment or to maintain growth during periods of stress.
Benefits
An effective plant growth stimulant containing natural ingredients.
Alleviates the effects of stress and maintains growth.
Protects profitability.
Made in England by Solufeed.
Composition
Made from, Fulvic acid (extracted from groundwater) and liquid organic fertilizer
Typical N:P:K analysis, 5.5:0.5:1.0
Pack Size
1, 5 and 10 litre packs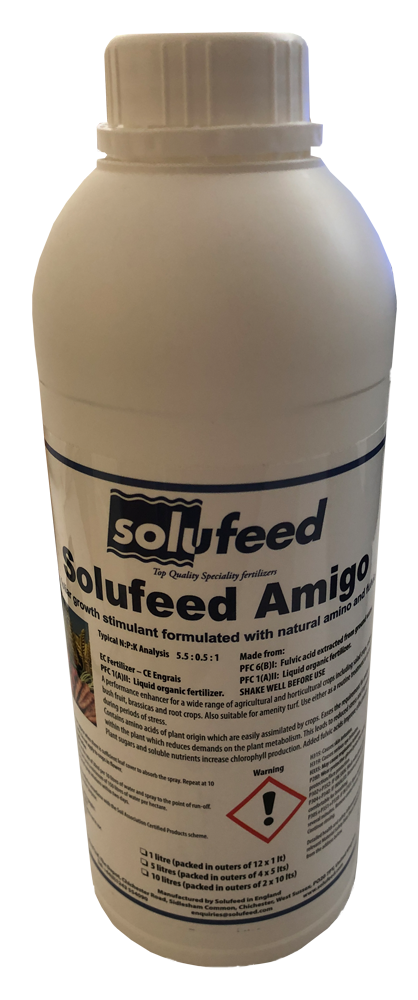 Buy online
Downloads
Amigo Technical Data Sheet
Any questions, please get in touch.
Contact Us