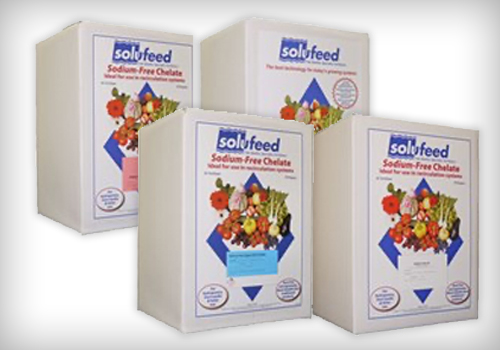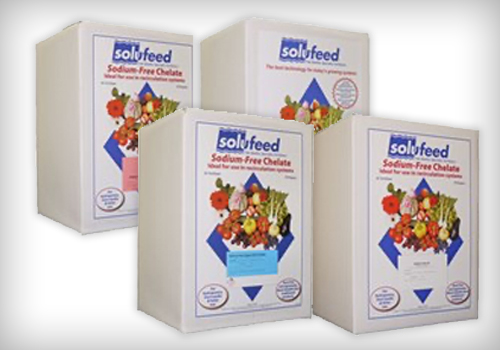 Following the recent launch of Solufeed Sodium-Free TEC™, we are pleased to introduce a companion range of sodium-free individual chelated micronutrients - calcium, copper, manganese, iron and zinc.
These new formulations have been designed with modern cultivation methods in mind. Trace element crop nutrition now becomes more convenient for today's grower by offering the following important advantages:
Sodium free so ideal for sodium-sensitive situations such as modern recirculating feed systems.
Very high solubility for fast preparation of concentrated stock solutions.
Supplied as free-flowing, dustless microgranules, so easy and pleasant to use.
Can replace traditional sodium-based products in all applications.
In Other News